Rio Grande do Norte

Marcelo de Cristo - President
Thiago dos Santos - 1st Vice-President
Dyego Saraiva - 2nd Vice-President
Samara de Freitas - Secretary
Bruno Ferreira de Lima - Treasurer

Links:
- Site Oficial
- Portal Parnanet
- IFRN

For information contact rnchapter@braztesol.org.br
25th anniversary event: slides posted on www.btrn.org
Education Matters
This is a brief report on the event "Education Matters", held in Natal on April 6th, 2013 at "Universidade Federal do Rio Grande doNorte", where we gathered sixty-five participants.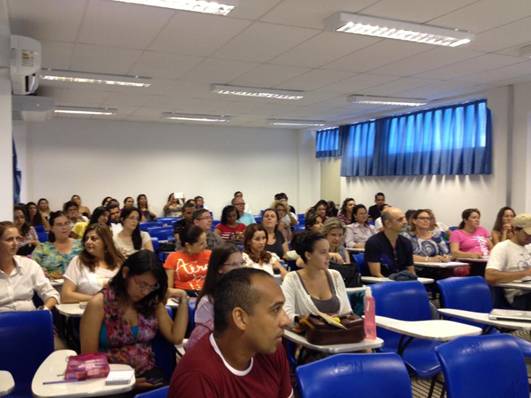 Participants
The main idea of this event was to include broader issues concerning education, rather than focusing on the language only. Having decided that, we invited school psychologist Patricia Motta, who opened the event with a talk on discipline entitled "Estabelecendo Limites".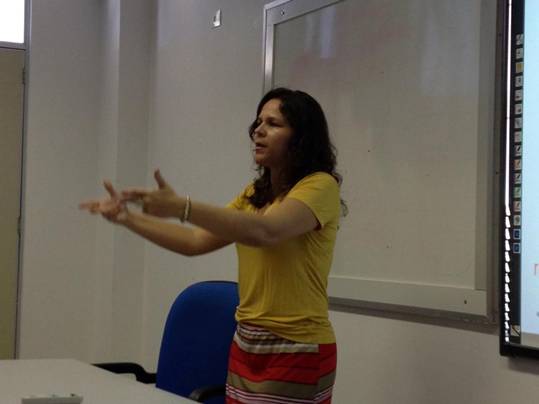 Patricia Mota
The second presentation was given by Professor Dr Rosanne Bezerra de Araujo, coordinator of PIBID, and Kleiton da Silva, a "Letras" scholarship student. They talked about PIBID (ProgramaInstitucional de Bolsa de Iniciação a Docência), a program atUFRN which aims at building a bridge between the reality of public schools and the academic knowledge acquired at the university.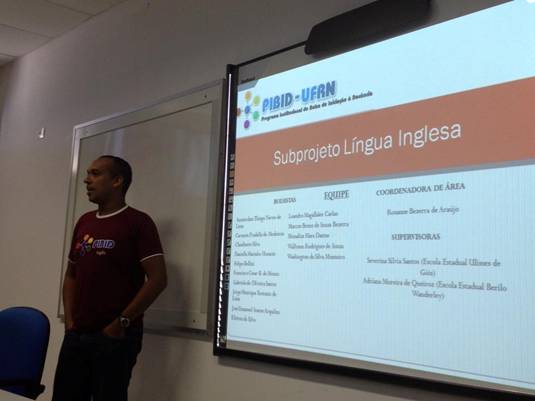 Kleiton da Silva
Professor Dr Janaina Weissheimer followed on with a presentation on "Neuroscience and second language learning".
We ended the event with a raffle of gifts offered by publishers (Oxford, Richmond, Macmillan, M&M, Longman). In addition to the publishers, we also had the support ofCultura Inglesa Natal and Proenglish.
The organising committee called participants' attention to the importance of becoming Braz Tesol members, in order to promote on-going professional development in a dynamic and organised ELT community in our State. We are counting on the increase in number of members in good standing up to the next event, which will take place on June 1st.
We are now in the process of forming a new board for the RN chapter.